This community needs a boost! And
I need your help
-- or at least your opinion.
I'm creating blog icons for a user. My question is --
which of these is better? #1, #2, or #3?
1.
2.
3.
These two babies have already been accepted:
4.
5.
Friends Only Banner: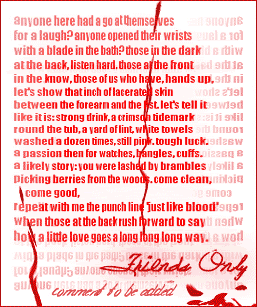 None of these may be used for any reason whatsoever -- they've already been claimed. Sorry!
Thanks, guys.
- P.